Ensuring information security is a system includes more than 1-2 actions performed a couple of times a year. It includes both preparatory, prevention and methods of rapid response to an emerging threat.
Let's consider the measures to ensure information security in the organization, starting with the basic ones.
Organization of physical and hardware protection of the information system
This includes:
Blocking the entrance for unauthorized persons to the territory of the company or to units that work with critical information (passes, electronic access cards, etc.);

Delimiting access to closed data arrays, building a hierarchical scheme for opening files from the "red zone";

Prohibition of access to the local network/information system from private devices (laptops, phones, etc.);

Implementation of complex passwords or biometrics for user authentication;

A ban on the use of stand-alone media (flash drives, cards, etc.), blocking ports for reading them at workstations;

Equipping premises with video surveillance for visual identification of a person;

Suppression and counteraction to the use of "pickups", third-party electromagnetic radiation;

Increasing the security of official and "jamming" unwanted communication channels;

Installation of warning and fire extinguishing systems, development of an action plan for the preservation of information in the event of a natural disaster or force majeure;

Creation of a cybersecurity department or contacting specialists in order to obtain recommendations/form a scheme for ensuring information security for a specific business.
There are a number of other measures and methods that are using depend on the profile of the organization.
Agreements and regulations
The internal documents of the enterprise must clearly regulate what is included in the concept of "commercial secret" and the non-disclosure of which data the organization insists on. The contracts must indicate all the consequences of disclosure by current and former employees. In most cases, understanding the consequences will force staff to be more responsible with the corporate data.
Without regulated support, the information security of a company will instantly turn into a fiction, since all your secrets will be discussed everywhere and with everyone.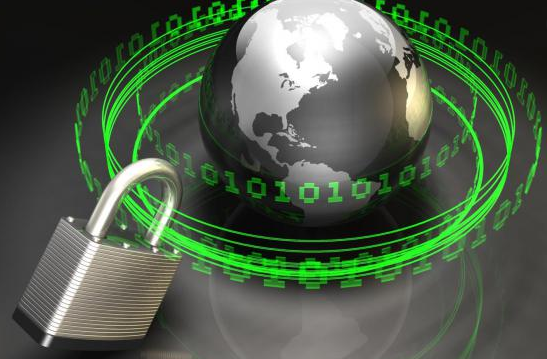 Ensuring information security of business
Access control
It can be selective (discretionary), mandated or role-based. In the first case, an access matrix is ​​used, which, based on lists, allows/denies the opening of any application.
The role-based option provides for the differentiation of information for users based on their official position: the manager and the seller will have access to the completely different bases.
Mandatory delimitation based on marks. In its pure form, it is used exclusively by special services, and civilians usually combine it with other methods.
That is why the means of authorization in the form of passwords, fingerprints or retina are so important.
A prerequisite for the successful provision of information security systems is the preservation and audit of all logs about carrying out any actions in the corporate information system.
Local network analysis
To protect against unauthorized connections, IDS/IPS protocols are used, and in order not to lose confidentiality, DLP is installed.
Software
Computer information security against cyber threats is based on the use of antiviruses, protocol analyzers, and anti-phishing tools. Since all the "pests" infiltrate from the global network, it is best to equip the subsystem with a firewall.
As for the transmission/receipt of information by e-mail, encryption is used for their safety. You can verify their authenticity using a digital signature.
Retention of information
It is worth taking care of the backup power supplies of the Information System. These can be both stand-alone generators and additional power lines.
In order not to lose data, it is used:
regular backups;

the cluster with the highest fault tolerance is selected;

some organizations are entitled to use the Backup Data Processing Center (RDC).
How to choose methods and instruments to ensure information security
There are only two approaches to solving the problem:
Of course, a set of measures is more effective and reliable. But for business owners, especially small ones, it can cause organizational and financial difficulties. Therefore, the way out of the situation is seen in the following options:
protection against individual threats: installation of antivirus software, encryption, firewall;
introduction of all protective methods in a closed space.
You should understand that this approach leaves too many gaps. If the "angle of attack" is changing, you become completely helpless. And when an important file leaves a protected department, even to a local network, it instantly loses all confidentiality.